---

Beyond My Life Indy Vineyard
​Education and Support Group

​

---

​
​Welcome to Beyond My Life.
Beyond My Life was born from my life in abuse
and from the love of Jesus.
I was a victim of abuse of many kinds and didn't have anywhere to turn. My life was turned upside down and inside out and I lost so much during this time of my life. People had no idea what I was going through and it was so hard to get the help I really needed.
​I was looking for REAL people that knew Jesus and could help me get through. What I mostly ran into was religious beliefs, unkindness and all sorts of people that really had no idea what I was going through...the turmoil, the trials, the guilt, the FEAR.
Beyond My Life's purpose is to fill the gap where I needed the most help and couldn't find it.
Are you ready to move beyond your life of abuse?

Step inside this site or come to our Education/Support group and learn to let go, heal, find your true identity and trust again.

​ Rachel A. Lehman RN
---
IF YOU ARE IN IMMEDIATE DANGER
CALL 911 NOW!
This site is not for emergency! Know the warning signs of immediate danger and get safe now.

Educate

Beyond My Life offers online education through videos, articles, and online resources.

This may help you determine if you are in a lifestyle of abuse and help you take the necessary steps to move forward and out of that way of living.
---
Testimonials
Rachel I'm so grateful that you had the courage to share what you went through, how you got away & how you learned to love yourself & life again. It means so much to me, to hear I'm not going to always be living with this anger & embarrassment from what my ex has done. Most importantly, it's SUCH a relief to hear you describe that afterwards you were beginning to believe you were crazy but fought through that as well. You're so much of an inspiration to me that I'm literally in tears right now, with relief that it's not just me, that I'm not crazy & that I, as well, will once again learn to not just exist but to actually live again. God is so good & I'm thankful He's placed you in my path.
Dana Liddle - Kansas
Powered by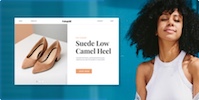 Create your own unique website with customizable templates.