After domestic violence/abuse situations, people often lose a lot. It's difficult to 'start over' or even to support oneself on little income. If you put children into the mix, the money it takes to start over is often astronomical. It costs money to hire attorneys, get counseling, take off work to go to court, move, support children or even to just survive month to month. I found myself in the mix of some of these situations myself, and it is very difficult to start over.
​Please consider either donating to the general Beyond My Life Fund, knowing the money goes to survivors, OR sponsor someone today. Check out the list below of people needing help. (Names and specific information are withheld for privacy reasons.) Each of these individuals below have been hand selected by Beyond My Life.
​Unfortunately, BML can only manage the assistance of a small number of people at this time.

---
Female, USA - (Posted 10/28/2108) Needs income to assist with starting over. Will need ongoing financial assistance while she's in school and for childbirth (is due in May 2018). Needs month to month assistance until she gets back on her feet in hometown. Total estimated help needed $100/month x 12 months
Powered by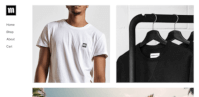 Create your own unique website with customizable templates.
Photo used under Creative Commons from Tobyotter